Solutions
These organisations are also known to offer solutions:
AMD
Apprenda
Avi Networks
AWS
Cisco
Cloud Gateway
Dell
Digital Realty
Docker
EdgeConnex
eG Innovations
EMC
Equinix
Etix Everywhere
F5
Google
HPE
IBM
Intel
Interxion
Kubernetes
Microsoft
NetApp
NetScout
NTT
Nutanix
Nvidia
Oracle
Red Hat
Resolve Systems
Riverbed
SolarWinds
Thousand Eyes
Ubuntu
VIAVI Solutions
Virtana
VMware
To deliver services reliably, companies need seamless access to application-centric performance metrics across their infrastructure, whether on-premises or in the cloud.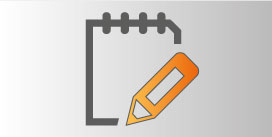 Digital transformation is the process of migrating your organisation to new ways of doing business. To succeed, Organisations must embrace digital thinking.
Virtana is a SaaS based modular platform for migrating and optimizing capacity, performance, and cost across cloud environments.
The implementation of 5G networks, IoT and Edge computing are fundamental to unlocking the revenue growth and costs savings promised by Industry 4.0.
Embrace hybrid multi-cloud, but embed assurance intelligence in the infrastructure. Paul Bevan and David Norfolk explore in this Spotlight.
Event Correlation and automation allows users to consider a 'best of breed' approach to building a single view of their IT infrastructure and performance.