The world of business is changing at an ever-increasing rate driven by Globalization, ubiquitous and affordable Technology and Millennial thinking. As Bloor Analyst Martin Banks puts it, "all businesses are now (even if they don't accept it yet) in a state of permanent transformation to new business models". A mutable business is in a constant state of change because it recognizes that evolution is essential to its success and ultimately its survival.
Technology has allowed small groups of smart people to look at all opportunities and issues as outcome supply chains. This can be done on a massive scale for a very low initial investment and with the very fast iteration of the business model based on market experience. Uber is a great example of this they started with Taxis in one location, but are now becoming a platform which potentially disrupts all existing transportation models. It could leverage any available transport method to get any item to any location at any time.
At a more physical product level cheap circuit boards like raspberry pie, 3D printing, the Alibaba manufacturing on demand service and open scalable sales interfaces like Amazon mean that very small companies can take on the biggest manufacturers in the world with customized B2Me solutions.
Ultimately technology and digital business models mean that every industry can be virtualized. Once you have an idea you need money, people, production and distribution. All of these are now being offered as services through pay-on-demand and crowd-based platforms. This hat businesses can be scaled up and down very quickly and cost-effectively – and if your business model does not allow for this you will not be able to compete, over time.
As a technology analyst firm Bloor has created a visualisation of the architectural model that needs to be considered to become a mutable business. Ultimately this is about automating the way you interface with the world – this includes customers, suppliers, partners, devices and staff. This starts with a virtualised infrastructure layer where the cloud is currently the predominant approach. You then build an agnostic data layer where everything you need to interact with, gather and understand is available for you to act upon. The action layer is where you make things happen, you provide insight, drive people to act, define your working process. Finally automation at this level requires trust across all the layers. You have to be sure it is safe and secure, will keep working, and deliver the quality levels that are needed.
However, a potentially mutable business can't overlook the human and market factors involved: managing employees' expectations; maintaining morale; identifying credible success factors and success metrics. And, it has to stay in business as it changes: it must keep stakeholders such as existing customers and regulators happy while it changes.
Diagram: The Mutable Enterprise
(click image to zoom)
Downloads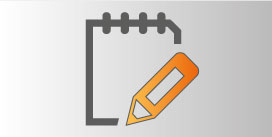 Configuration management would seem ideally placed to take advantage of a secure distributed ledger, using Blockchain.