Leading Expert Insight Into The Future Of Business
Independent research and analyst house Bloor Research today announce the launch of their new 'Navigator' consultancy programme.
Latest Research
This paper discusses the need to support Data Subject Access Requests (DSARs) and the MENTIS Data and Application Security Platform as a solution.
This report discusses Data Monetisation as a field separate from Data Governance, and evaluates YourDataConnect's solution in light of this.
Data is not the only contributor to digital transformation, but it is a key asset that can enable those transformations.
This Market Report segments vendors within the still emerging managed detection and response (MDR) services market.
By taking into account the considerations in this eBook, organisations will be better informed as to what they need from an MDR service provider.
Fran Howarth was a guest on the first three parts of Alert Logic's Seven Essential Tenets of Comprehensive MDR webcast series.
Ataccama ONE encompasses data integration, data cataloguing, data profiling and data quality, and both reference and master data management.
Powered by CoSort (or Hadoop), and built on Eclipse, IRI Voracity is a multi-purpose data management platform.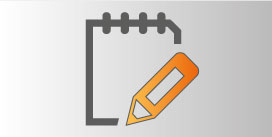 Accelerating Software Quality aims to show how AI and ML helps to make data-driven decisions, automating processes and delivering higher quality software.
Event Correlation and automation allows users to consider a 'best of breed' approach to building a single view of their IT infrastructure and performance.
This is Bloor's fourth Market Update in this space, which discusses the state of the graph database market as of early 2020.
In Amazon Neptune, both RDF graphs and Property Graphs are stored in a "quad" representation using a custom data model.
Welcome to Bloor
Bloor is an independent research and analyst house focused on the idea that Evolution is Essential to business success and ultimately survival. For nearly 30 years we have enabled businesses to understand the potential offered by technology and choose the optimal solutions for their needs.