Solutions
These organisations are also known to offer solutions:
Atlassian
Blue
Brainbank
Brainpark
Broadvision
Celaton
Cisco Systems
Covisint
Dassault Systèmes
Google
Hornbill
HP
IGLOO
INETCO Systems
Inovem
Jive
Kiwi
Korteq
Liferay
Lithium Technologies
MangoApps
Microsoft
Moxie
Mzinga
Netfira
OpenText
Oracle
Saba
SalesForce.com
SAP
Sitrion
Socialtext
Telligent
ThoughtFarmer
TIBCO
Traction TeamPage
VMware
These estimates strongly suggest that companies in the financial sector stand to make significant gains through a strategic commitment to UC.
These figures offer compelling evidence that organisations in the manufacturing sector should act swiftly to make a strategic commitment to UC.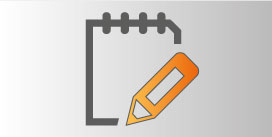 Finding and retrieving information is vital to any organisation. This is difficult because of the gulf between the way organisations get at and deliver unstructured versus structured data.
Search gives organisations access to more and better information, boosting the value of software such as BI and customer management. The Enterprise-wide Search report explains how search works and must evolve, assessing the products of all the major playe