TigerGraph
Last Updated:
Analyst Coverage: Philip Howard and Daniel Howard
TigerGraph is based in California and develops and markets a graph database of the same name, which was previously known as GraphSQL. The company has been in existence since 2012 but was primarily in stealth mode, until mid-2017. Nevertheless, the company had acquired some prestigious users, including Visa, Uber, Intuit, Zillow, PingAn and Alipay, amongst others. TigerGraph is VC-backed.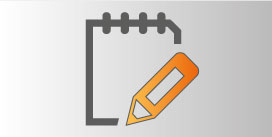 Bloor TV brings analyst insights and reports to life in a new, easily consumable way with a range of live stream and video programmes.
This is the third Market Update into the graph database market, considering and comparing both property graph and RDF databases.
This paper discusses TigerGraph, a native graph parallel database that has been designed specifically to support real-time (less than one second) analytics.