DATPROF
Last Updated:
Analyst Coverage: Daniel Howard
DATPROF is a Dutch company founded in 1998, specialising in complex data integration and test data management. Clients, most of which are in the Netherlands and Scandinavia, include ING, Thomas Cook and the Dutch government. The company is increasingly establishing an international presence, assisted by its recent partnership with Parasoft, a leading test automation and service virtualisation vendor.
DATPROF offers four products that are relevant to test data management: DATPROF Subset, DATPROF Privacy, DATPROF Analyze and DATPROF Runtime. Respectively, they provide data subsetting, data masking, data analysis and data provisioning. They can be licensed individually or as a whole and, in the latter case, work in concert to create an effective and easy to use test data management solution.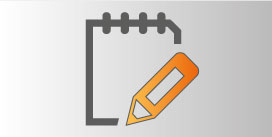 Bloor TV brings analyst insights and reports to life in a new, easily consumable way with a range of live stream and video programmes.