Tricentis
Last Updated:
Analyst Coverage: Daniel Howard
Tricentis is a privately-owned company that was formally founded in 2007, although preliminary development behind what is now Tricentis Tosca TestSuite (the company's flagship product) commenced back in the last century. The company is based in Vienna and has offices in Germany, Switzerland, the UK, the Netherlands, Poland, the United States, Australia and India.
Tricentis has extensive partnerships at both the technology level and for implementation, consulting and other services. Its partners also include many of world's largest systems integrators. The company targets multiple industries and, in some instances, it has developed specific capabilities to support testing within that industry. For example, for the financial sector it has developed a T2S Simulator based on Tosca TestSuite.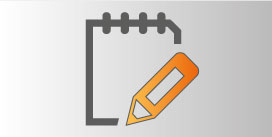 Bloor TV brings analyst insights and reports to life in a new, easily consumable way with a range of live stream and video programmes.