CyberArk
Last Updated:
Analyst Coverage: Fran Howarth
CyberArk is a specialist within the identity and access management services field, specialising in privileged identity management, which is becoming ever more vital as the advanced, targeted attacks that are being seen today almost invariably attempt to gain a foothold on the enterprise by compromising privileged user credentials.
Its technology is mature and the vendor has a widespread presence and customer base, many of which are extremely large organisations, and an impressive partner roster. Having originally focused on on-premise deployments, its technology is equally applicable for cloud-based environments – both for enterprises and for service providers wishing to improve security for their own customers.
Solutions
CyberArk Cloud Entitlements Manager
This Market Update showcases the best known vendors and technologies in the privilege management space.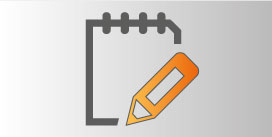 CyberArk's new Cloud Entitlements Manager is designed to help organisations rationalise and remediate excessive or unwanted privileges.