Trendalyze
Last Updated:
Analyst Coverage: Philip Howard
Trendalyze, which is the name of both the company and the product, was founded in 2014. It has headquarters in the United States (New York) and offices in London, Toronto, Sofia and India. The company was initially funded through a grant from the EU but has since raised venture capital. Its go-to-market stance is primarily through partners though it also has a direct sales force. Its client base is diverse, ranging from gaming through medical research to the financial sector, and it has a specialised internal group developing financial solutions. The company has partners developing solutions for Internet of Things based applications in areas such as manufacturing and retail. Trendalyze also has partnerships with a number of universities.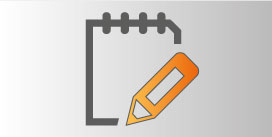 Bloor TV brings analyst insights and reports to life in a new, easily consumable way with a range of live stream and video programmes.
Predictive analytics refers to the ability to predict events before they occur, allowing you to take remedial action in advance. Prescriptive analytics extends this concept by either suggesting the actions you should take or automating those actions.
Trendalyze describes its core capability as the discovery of motifs (and anomalies) within time series data. You can think of a motif as a micro-pattern but it is more accurately a shape. Once a motif of interest is discovered, or…