TimeXtender
Last Updated:
Analyst Coverage: Daniel Howard
TimeXtender is a privately-owned technology vendor that prides itself on providing its customers with instant access to their data. The company has over 2700 customers across more than 95 countries, and its flagship product – Discovery Hub – is sold entirely through its partners, of which it has over 170. It has headquarters in Denmark and the USA, as well as several other offices across Europe and Australasia.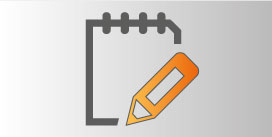 Bloor TV brings analyst insights and reports to life in a new, easily consumable way with a range of live stream and video programmes.
This Market Update covers best-of-breed products for data warehouse automation (DWA) and data lake automation (DLA).
This paper discusses TimeXtender Discovery Hub, an automated, centralised data management platform for Microsoft environments.