EMC
Last Updated:
Analyst Coverage: David Norfolk, Philip Howard, Fran Howarth and Simon Holloway
EMC is a big player in the software world with over 40,000 employees in approximately 400 sales offices in more than 60 countries around the world. It is a publicly traded company, listed on the New York Stock Exchange and is a component of the S&P 500 Index. It was founded in 1978; and 2007 was its largest revenue year ($13.2 billion) – it has recently completed its 21st consecutive quarter (over 5 years) of double digit growth.
EMC currently tells a strong story around virtualising IT at all levels and it has the necessary technical and cultural understanding of what this means. So, its ViPR solution virtualises the data storage layer, Pivotal virtualises the data management layer and VMWare virtualises the processing layer. It is thinking MIPs and Bytes on demand, in a complex world which can be made to look simple, with smart technology.
It has acquired many technologies; for instance, EMC Documentum is a well-known name in document management and ECM circles. As part of the Documentum offering there is a BPMS suite, which has been considered to be one of the leaders of document-centric BPMS.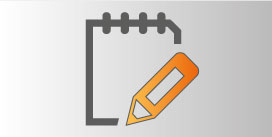 2011 may be the year that defines what the eventual home for BPMS vendors might be. Will ECM become the home of BPM or will Application Vendors join the party?