BeyondTrust
Last Updated:
Analyst Coverage: Fran Howarth
Founded in 1985, BeyondTrust was acquired by Veritas Capital in September 2014 for an undisclosed sum. It was previously owned by Insight Venture Partners. BeyondTrust is headquartered in Phoenix,  Arizona, and has additional offices in the US, the UK, Canada, Germany and Singapore.
BeyondTrust offers privileged account management and vulnerability management technologies, unified under one IT risk management platform.
BeyondTrust aims its services primarily at large enterprises, including large global players in the banking, aerospace and defence, and pharmaceutical sectors. It partners with some of the leading technology and security vendors, and has a Privilege Partner Programme for resellers.
The updated TRM Guidelines and associated legal notices that provide for sanctions in the case of non-compliance are intended to ensure that all financial...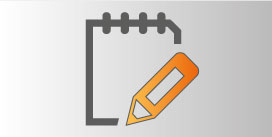 In June 2012, the Monetary Authority of Singapore (MAS) created a new set of guidelines based on Internet Banking and Technology Risk Management (TRM)