Incisive
Last Updated:
Analyst Coverage: Philip Howard
Incisive Software Corporation is based in San Jose, California. It started life more than a decade ago as Red Rover Software but, after investment from Valley Inception LLC its name was changed to Incisive Software in 2009. The following year it launched Xcellerator for spreadsheet analysis, and Concourse for collaboration and control. In the same year Incisive was spun out as an independent company, though Valley Inception retains an interest in it. In 2012, the company introduced Locator for spreadsheet discovery and risk ranking. Although the company is only active in North America it has some major clients including Cathay Bank, Caesar's Entertainment and Phillips 66.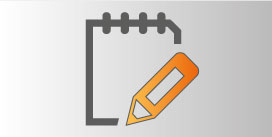 Bloor TV brings analyst insights and reports to life in a new, easily consumable way with a range of live stream and video programmes.
Unlike some other spreadsheet management vendors, whose emphasis is often purely on compliance, Incisive's focus is on making better business decisions.