Virtual Instruments
Last Updated:
Analyst Coverage: Paul Bevan
Virtual Instruments focuses exclusively on providing vendor neutral infrastructure performance management across public, private and hybrid cloud, as well as on-premises data centre configurations that cover all components of the compute, storage and network infrastructure. Formed in 2008 in San Jose, California, initial growth in managing fibre channel storage performance has been supplemented by a merger with Load Dynamix in March 2016 that brought a greater focus on IP based storage management and the acquisition of Xangati in October 2016 that brought capabilities in virtualised and cloud infrastructure performance. A series of key strategic vendor resale alliances has seen Virtual Instruments technology alliances incorporated and resold to an impressive array of Global 2000 customers including in financial services, healthcare, manufacturing, telecoms and retail for whom reliable, highly performant customer facing systems are a critical business requirement.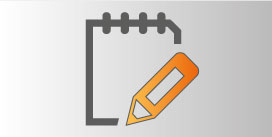 Bloor TV brings analyst insights and reports to life in a new, easily consumable way with a range of live stream and video programmes.
To deliver services reliably, companies need seamless access to application-centric performance metrics across their infrastructure, on site or in the cloud.