Apparity -
Further Information
This page shows up to 100 pieces of content (newest at the top):
Growing regulatory requirements mean increased governance requirements for spreadsheets. This report look at the latest trends in the market as well as the leading products.
Spreadsheets are used for multiple purposes. One of the most common use cases is building and on-going use of models.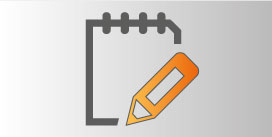 If you want to have proper governance over spreadsheets you need to understand the processes involved in creating and using spreadsheets.